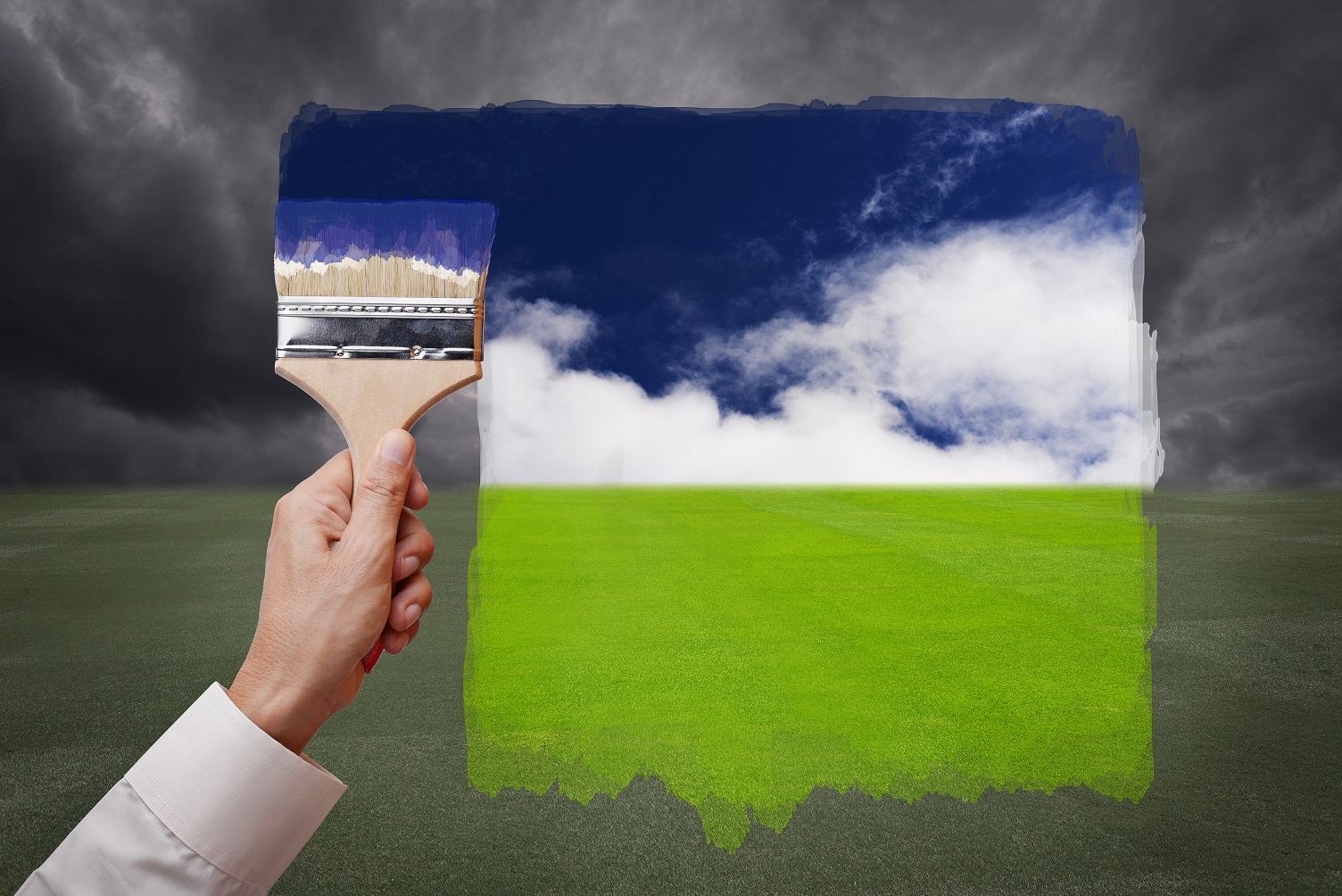 We've been very lucky in that we actually like the vast majority of clients we've served over the years. Brownlee-Morrow is no exception.
That said, Brownlee-Morrow is, in another sense, like nearly all clients we've served over the years: From time to time, their ideas need a friendly push in the right direction.
A maximum-rush / minimum-budget project we recently produced for them is a perfect example.  As an American Heart Association supporter, they were offered an ad in the "Heart Ball" program. The typical program ad combines a corporate supporter's branding with a note of support for the Heart Association, so they threw-together a rough layout and asked us to make it look nice. 
Here's the rough layout they sent us.
It took minimal effort to convince them that 1) Nobody attending the Heart Ball would likely be interested in a company selling industrial pumps, fans and dust collectors, so we should focus our ad on what attendees are interested in (namely heart health, and heart-health practitioners) — and that 2)  Placing all five company logos at the bottom would make our ad look like a Thrifty Nickel insert. 
We then dug-up a headline we'd once written for Brownlee-Morrow Services — which worked perfectly with the nice little "heart / doctor" image we found on iStock.
So do we honestly think our ad is actually going to drive sales? Actually, no. But it's a lot likelier to attract Heart Ball attendees' attention and generate a positive impression for the Brownlee-Morrow brand — and that might one day impact sales.
Click here to see the final results.
All that said, the moral of this story is NOT how smart we are, but how lucky we are to work with clients smart enough to recognize a better way to do something when they see it. Here's hoping we're always that smart ourselves.