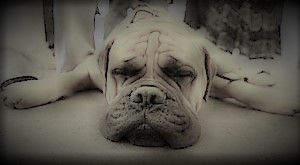 (This column was written for the November, 2010 issue of
Randall-Reilly's RPM For Truckers magazine)
Coping With The New HOS Rules.
We've already used this space to point-out the one unintended consequence of CSA-2010's points system that seems obvious to everyone except the FMCSA: Forcing companies to replace a lot of good veteran drivers with inexperienced newbies whose one legal advantage is their lack of accumulated points.
Now come new Hours Of Service (HOS) limits which carry the same backfire potential. Where the a 15-hour "driving + on-duty" limit formerly applied strictly to On The Job time, the FMCSA is now imposing a limit of 14 hours, period. Which means exhausted drivers can no longer pull off the road and "clock-out" in the middle of their shifts for much-needed naps—then clock-in, refreshed and ready to go, without counting that downtime as part of their newly-reduced HOS total.
Which means, of course, we'll probably be seeing a lot more drivers trying to push their way through exhaustion in order to maximize their earnings potential during those 14 hours. Or, worse still, doing so during peak traffic hours in crowded urban areas. "It's a typical example of the government creating the very situation it's trying to eliminate," notes Cliff Abbott, Director of Driver Development for Southern Cal Transport.
"Driver fatigue has always been one of the most important issues we address in our safety training. But with the new regulations, we're emphasizing it more than ever."
Two additional forces are compounding the problem of drivers getting enough rest: The decrease in available parking areas and the increase in state anti-idling laws. Even when drivers are lucky enough find good spots to pull over, anti-idling laws mean that, for long stretches during summer and winter months, drivers without auxiliary power units won't be able to create sleep-friendly conditions.
"Our company has tested numerous auxiliary power units, and we've installed them on hundreds of our trucks," says Abbott, "but it's still something not everyone can afford. Maybe I'm missing something about the technology, but I don't understand how I can buy a generator to power my entire house for $1000—and yet the unit that powers a truck cab can cost $10,000. Worse still, it can be difficult to get those units fixed on the road."
You'd have to assume all these new challenges will increase driver temptation to falsify logs. A potential problem which, apparently, the government thinks it can solve with Federally mandated electronic onboard recorders (EOBRs). Problem is, that only addresses part of the problem.
Abbott explains: "EOBRs can't record what drivers are doing before they start driving—like the work they do on loading docks. Although we train and supervise our drivers to accurately report their working hours, our industry has a long tradition of rewarding drivers for NOT accurately reporting their hours. Too many drivers have learned to maximize their available driving time, which they are paid for, while not recording time spent in non-driving activities—like loading, or inspecting their vehicle."
So how is Southern Cal dealing with driver fatigue? "We're addressing the issue in a number of ways. For starters, driver health has a huge impact on fatigue. Poor health, especially obesity, can create sleep problems like sleep apnea—so we thoroughly screen new drivers on the front end. And while we prefer using our own doctors for health screening, we are very particular about the other doctors drivers can use for screening.
"In addition to health screening, we do physical capabilities testing—to make sure that drivers meet certain minimum capabilities standards. Then we provide training in fatigue management and hours of service. And, of course, we've always stressed overall safety as a core value of our company."
Still, even healthy drivers get sleepy—which is one reason why Truck Stop shelves are lined with Energy Drinks and Energy Shots. "We recommend against using any kind of stimulant," says Abbott. "It goes without saying that we're against illegal stimulants, but even legal stimulants like caffeine can compound existing health issues—particularly high blood pressure. The best answer for driver fatigue is rest."
Too bad the best answer now comes with a Federally mandated penalty. Call it a tax on common sense.
If you have topic suggestions for future trucking-industry columns—or would like to be added to my list of sources—please let me know.
—Francis Hare
francis@harebrains.com |  205-939-4001