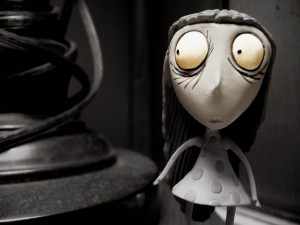 In general, the folks who send me Comments appear to come from another planet altogether. Like, for example, the putz with Abercrombie Fitch UK who sent me the same 902 word sales pitch thirteen times.

That said, if you have a comment that's actually related to one of my posts, send me an email with your comment in the email. That way, I'll know it came from someone who has a real thought to contribute.
In the meantime, below is a random sampling of comments I've received recently. (Incidentally, be sure to check-out the comment I received about this post!)

————————————————————-
While I still like this post, I think there was an spelling error close to the end of the third paragraph. [EDITOR'S NOTE: There wasn't an spelling error in said paragraph. I checked.]

Hiya. Serious work. I does not anticipate this with a Wednesday. This is a good story. Thanks!
You could have genuinely a attention own posting style and offer excellent details. The content articles are fine to go through and you don´t use excellent ads like all the other bloggers.
I really assumed i'd publish and let you know your personal blogs is beneficial for shown the invaluable hidden knowledge.I in reality really like your blog.Proficiently, the posting is in reason the right on this really worth although subject. I concur together with your ideas and will excitedly appear forward for your coming up-dates. Exactly saying thanks will not just be sufficient, for the unparalleled lucidity within your publishing. I will quickly get your rss feed to remain informed of any updates.Authentic work and very much achievements inside your work and home business efforts.Automatically retain up the beneficial do the trick.Thank you.
Sorry for my english not so well, but me think that you are right too pointe. Me share video now.
Ich merke gerade das ich diesen Blog deutlich ofter lesen sollte- da kommt man echt auf Ideen.