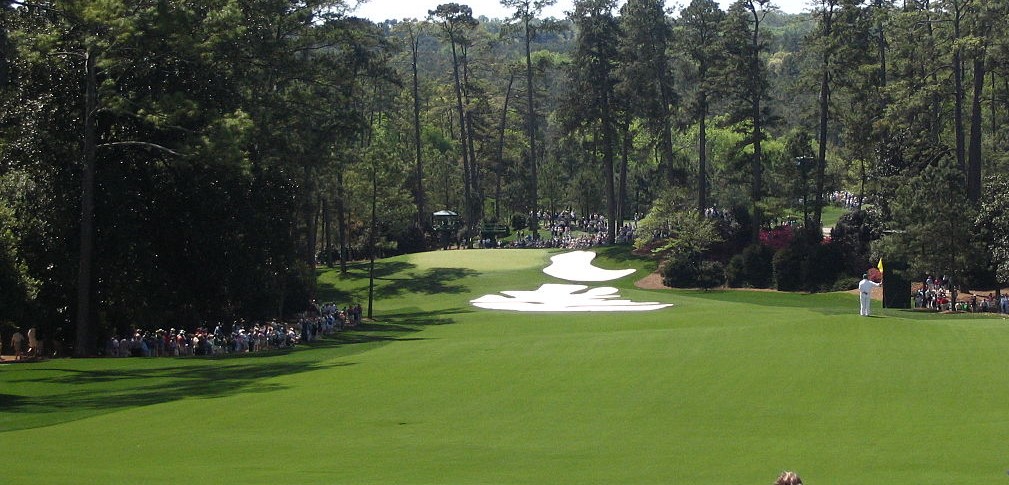 Sunday, April 11 marked the final round of the only golf tournament I watch every year. Which got me thinking why I have to watch The Masters—but no other annual tournament.
After all, several U.S. courses are ranked ahead of Augusta in both Golf.com and Golflink.com's Top 100 lists. At least seven PGA tournaments match or exceed The Masters' prize money for first place. It's located in a town that's never been widely renowned for anything outside of the tournament. And the entrance to Augusta National is about a block from an unsightly stretch of four-lane Generica.
So what is it about the Masters that makes it possibly the most prestigious brand in all of sport? I think it has to do with the reverence Augusta National has shown for the game of golf since its earliest days—and the standards of behavior that go with it.
I spent a Friday at the Masters in 2004, and I can honestly say it was the most respectful crowd of people I've ever seen. Anywhere. Think about that: The typical Masters attendee is a corporate titan who's accustomed to hearing his minions drool praise over every thought that proceeds from his often-wide-open mouth. And yet, when any golfer (down to the lowliest teenage amateur) is lining-up a putt, you could close your eyes and swear you were the only person standing beside the green.
That standard of behavior extends to every square inch inside those hallowed grounds—including the concession area (where, by the way, you can still get an egg salad sandwich for $1.50 and a Heineken for $2). Everyone, on both sides of the counter, is polite, patient and genuinely friendly.
My favorite Augusta National policy is stated in bold type on the course maps (which are distributed to patrons free of charge): If you are found with a beeper or cell phone inside the grounds, you will be removed immediately, and your ticket privileges will be revoked for life.
All of which adds up to a magic you cannot find anywhere else in the sports world—including the Royal Ascot Race in Great Britain, where it's a lot more about "who's wearing what" than it is about the competition. And which is why I consider a recent phenomenon to be not merely an unspeakable irritant, but an outright threat to The Masters brand itself. That would be the village idiot bellowing, immediately after every golf shot, "GIT IN THE HOLE!!!"
Consciously or not, the buffoon who shouts this at The Masters has somehow convinced himself that doing so actually enhances enjoyment of the tournament for his fellow attendees, the millions watching at home and the golfers. I'd like to meet a single human being who delights in hearing it once. Much less over and over. And over. And over.
If you asked me, the folks at Augusta National should extend their beeper + cell phone policy to those "GIT IN THE HOLE" monkeys. It cheapens the experience—and with it, The Masters brand. Long before anyone at Augusta National gave a single conscious thought about "branding", they built The Masters magic on an implicit code of comportment.
Which is why Augusta National chairman Billy Payne is probably the only man alive who could read Tiger Woods the riot act for his off-the-course behavior, and get away with it. For all his personal flaws, Tiger understands that there are simply things you don't do at Augusta National. For me, that would include loudly ordering a ball to git in the hole. And, hopefully for the last time in Tiger's career, cursing after a bad shot. Seriously, dude: You're at The Masters. Act like it.
(Originally published online by B-Metro magazine, 4.19.10).