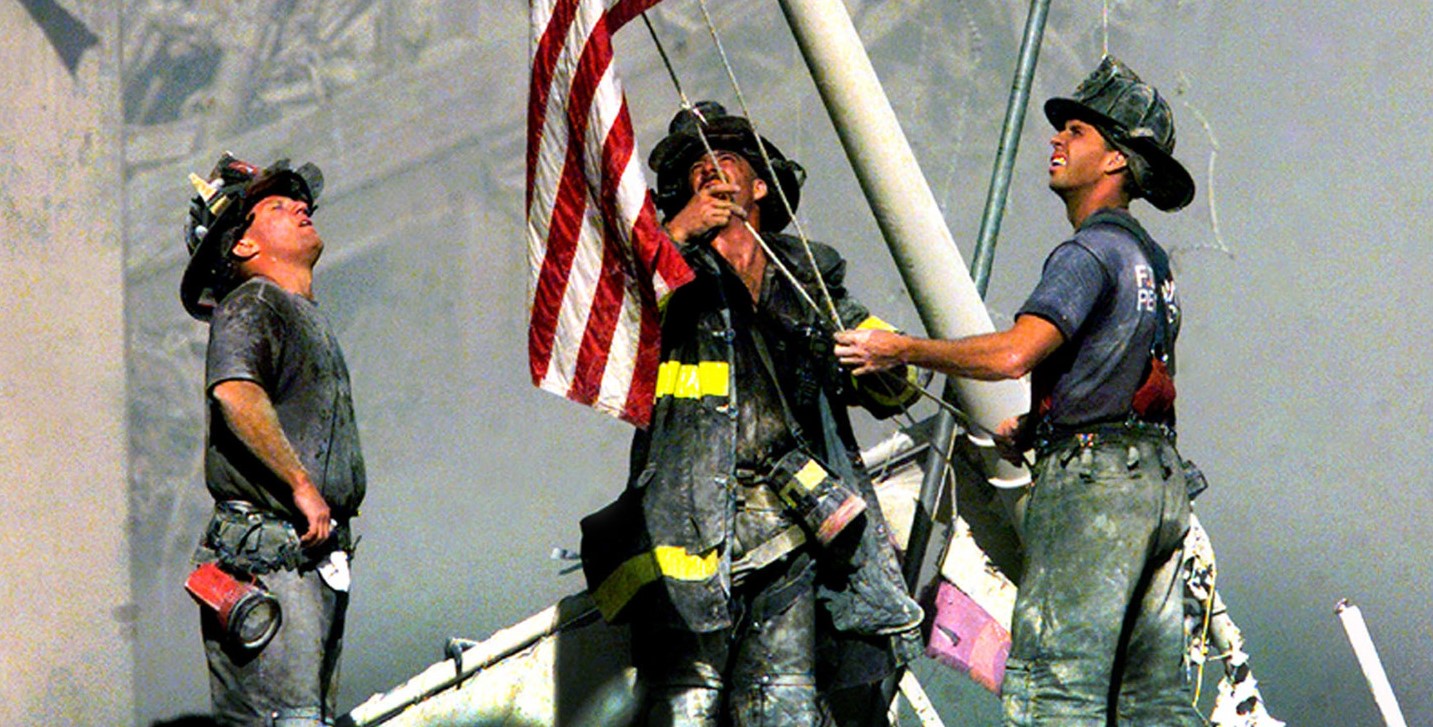 I wrote the following email first thing in the morning on September 12, 2001. Hope you find it worthwhile reading.

If Jerry Maguire can do it, so can I – – –
So here is my personal manifesto:
I believe our nation as a whole, and each of us individually, has been given the opportunity to create unprecedented good from what I hope will be the single most evil event of our lifetimes.
I'm not necessarily suggesting each of us undertake uncommon acts of goodness, like giving blood or volunteering to serve relief efforts. I'm also talking about taking advantage of the simple opportunities we get to do good every day—like sincerely thanking a waiter at lunch, or letting somebody into traffic during rush hour, even when we're in a hurry.
Personally speaking, I am unshaken in my belief that no greater good exists in the universe than the love of Jesus Christ—and I know of no greater honor than the opportunity to share His message of unconditional love and salvation. If it works for a lousy sinner like me, it can certainly do the trick for you. I am therefore taking this opportunity to publicly re-commit my life to serving Him—and I hope each of you will hold me accountable to that.
I thank you for taking the time read this, and I hope that each of you will find a way for this unspeakable tragedy to make a difference for the better—both in your own life and in the lives of others.
God bless America.
SELECTED RESPONSES
Carry on, brother.  Thanks for the reminder that God loves every sorry one of us, no matter what.  Even the bastards who messed us up yesterday.  Forgiveness is a big idea, and I hope we, as a country, can find some fast.
—Tim Denny

BRAVO!!!!!  Sounds like you went to church last night too!  It did me a world of good—
—Linda Bean
God bless YOU, Francis. Hallelujah.
—Ben Burford

Amen brother Hare, your brother Charles.
—Charles Simpson
Amen.  And one other thought:  to continue to live our lives and to continue to move forward.  To defeat terrorism you must not give in to terror.
—Steve French

Thanks, and God Bless America.
—Rod Harbin

I will hold you to that, my friend. Thanks for your thoughtful words. I'm upset by the cries for blood all around me. I don't want the USA, or Christians particularly to stoop to the barbarism that caused all this in the first place. Pray for peace. Love and peace to you.
—Nancy Boutwell

Thanks for sharing your manifesto. I share your beliefs. Well Stated!
—Kevin Wadley

God bless us everyone. Good work sir.
—Nolen Otts

Yes…God bless America!
—Rod Harbin, Jr.

Beautifully written — your statement alone helps bring some good out of this, I think. I'm going to share it with the members of a little Bible study group I attend, if that's OK with you.
—John Cribb

I am thrilled to hear about your re-commitment to our Lord and Savior. GOD is CALLING….ANSWER THE CALL!
—Jim Manolio
I am touched by and in full agreement with your message. I'll make the same commitment and each of us will supervise the accountability of the other.
—Daddy (Francis Hare, Jr.)

Everyone's faith is being tested. I attended the prayer service at my church last night (Shades Mountain Baptist). It's a nice freedom we have to be able to gather like this.  I couldn't believe what emotions and unity we shared while there.
—Tim St. John

Thanks Francis, for sharing your heart publicly.  I honor your commitment and will help to hold you accountable, and ask that you do the same for me. God has raised up a great Nation to do his battle against evil. I stand with you, my friend.
—Greg Reagan

Events like this cause us to evaluate what is important and what's not, personally and as a nation.  I think good will come of it in the long run.  When we realize who we are in reference to who God is, and how we should be trying to live more like the Bible describes, many of the problems we deal with will cease to exist.
—Larry Stephens