On the morning of Thursday, December 23, I received an email from Jo Brake—The Owners Association's London-based Regional Manager for Europe, Middle East, Africa and Australasia. She had a last-minute request, in case we could handle it on short notice: A seasonal greeting card design, using the photo below.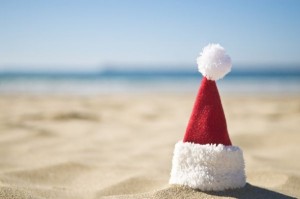 Although Jo already had specific copy she wanted to use ("Wishing you a prosperous 2012…" etc, etc), the image—and its sender—struck me as deserving a British "spin", if you will, on the message. And as a part-time, self-appointed, amateur Rock 'n' Roll historian, one song title immediately presented itself as the ideal copy solution.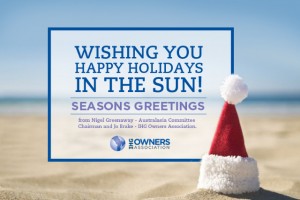 Naturally, Jo opted for her own copy. But I still say our idea was more fun (particularly if you recognize the song that inspired it)—and entirely appropriate to the image.
That said, what I really love about this card is the design solution Allison banged-out in just a matter of minutes. It kind of reminded me of that fabulous Tiger Woods Nike spot (screen shot below)—which, according to legend, was shot in a single take.
Why would it remind me of that spot? Sometimes, you never fully appreciate a person's extraordinary talent until you see what they can do when they're just playing around. Is it any wonder we love our Art Director so much?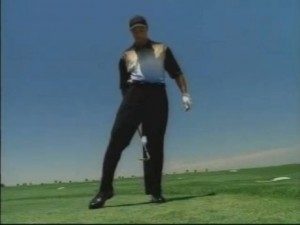 BTW: if you don't know the song "Holidays In The Sun"
(which is OK, considering Jo's British, and she didn't either),
it's the first track on this landmark release.