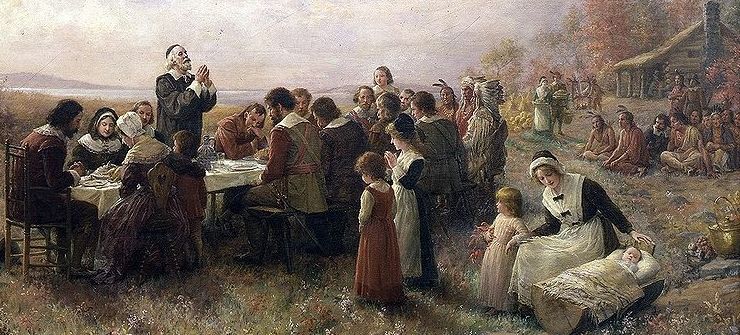 In late September, Baggett's most-excellent recruiting director Daniel Buckhannan asked if we could find a place, in his current ads, to insert a simple Happy Thanksgiving message for the month of November. We looked. We thought about it. Then we thought about it some more.

We were just about to call Daniel and tell him it wasn't going to work, when we stopped and asked ourselves: Why not do an entirely new ad centered around a Thanksgiving message? After all, Baggett's freight business is almost exclusively dedicated to our armed forces.
Needless to say, our top concern was to produce something that expressed a genuinely thankful sentiment without patting ourselves on the back in the process. It should also go without saying that Daniel played a pivotal role in the final results.

CLICK HERE to see the ad.

And because we couldn't resist . . . While we were searching photo sites for an image,  we saw several that clearly were not suitable for our message. However, they did inspire us (after we'd completed and delivered the real ad, mind you) to bang-out a Just For Fun, alternate version. Which, needless to say, will not be running in print. Anywhere.

CLICK HERE to see the results—with our apologies in advance.

CLICK HERE to see our third ad for Baggett.
CLICK HERE to see our fifth ad for Baggett.