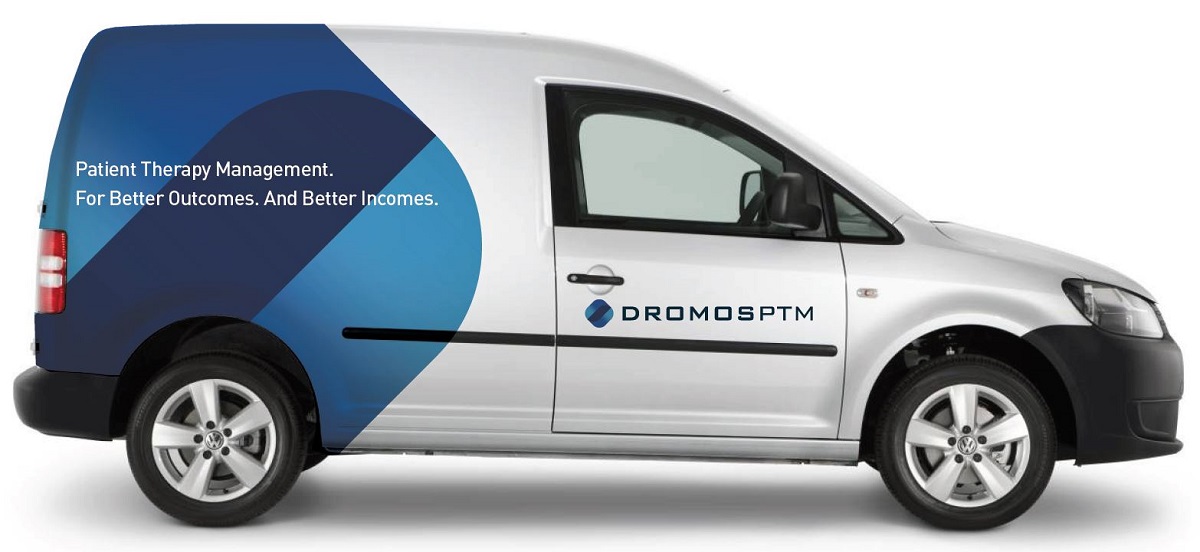 DromosPTM® is an operations-management software system for Specialty Pharmacies. It was developed in-house by Troy, Michigan's Pharmacy Advantage — which is part of the nationally-ranked Henry Ford Health System.
Our longtime friend and client Zane Tarence of Founders Investment Bank recommended Pharmacy Advantage engage us.
The Challenge
Founders and Pharmacy Advantage charged us with re-developing DromosPTM's brand from scratch — then aggressively promoting that new brand in the market, in preparation for its public debut at the 2017 Asembia Specialty Pharmacy Summit.
And they needed everything developed very, VERY quickly.
Click Here to see the campaign.
Huge thanks to Rich Albright for creating [IMO] one of our best logos ever. And for art direction & design on all other original materials.