Mostly British late–70's & early–80's roots rock 'n' roll

(playlist under artwork)
CLICK ARTWORK TO LAUNCH PLAYER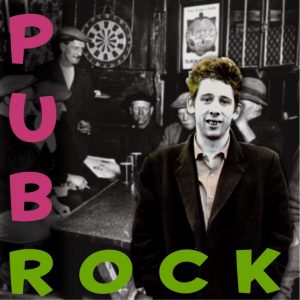 Playlist
Dave Edmunds  GET OUT OF DENVER
Any Trouble  SECOND CHOICE
Elvis Costello  WATCH YOUR STEP
The Only Ones  ANOTHER GIRL, ANOTHER PLANET
Nick Lowe  LOVE SO FINE
Cornershop  SLEEP ON THE LEFT SIDE
Van Morrison  DOMINO
Elvis Costello  WHAT'S SO FUNNY ABOUT . . .
The Act  SURE FIRE
David Gray  WISDOM
Lou Reed  SEPTEMBER SONG
John Hiatt  LOVE THAT HARMS
Madness  BED AND BREAKFAST MAN
Rockpile  WHEN I WRITE THE BOOK
Kinks  WHERE ARE THEY NOW?
Richard & Linda Thompson  WALL OF DEATH
Dexy's Midnight Runners  GENO
NRBQ  I WANT YOU BAD
Carlene Carter  TOO DRUNK TO REMEMBER
Graham Parker  CRYING FOR ATTENTION
Southside Johnny  I REMEMBER LAST NIGHT
The Pogues  RAINY NIGHT IN SOHO
Escalators  CARSCAPE (LITTLE MISS LIPSTICK)
Dave Edmunds  I KNEW THE BRIDE

Click Here for links to all our online mixes.