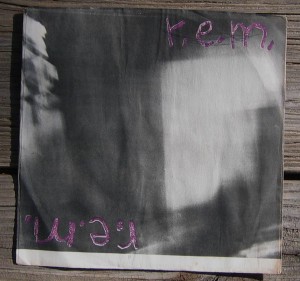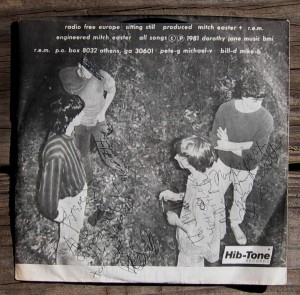 Francis:
On New Year's Day, I found (carefully stored in a long-unused file drawer) a 1981 R.E.M. 45 RPM single—released on Hib Tone Records, and signed by the entire band. Bassist Mike Mills included a personal note to Martha: "Hi Martha — 404-546-0365".
Seeing as how I haven't felt the need to play it in the last 27 years, I listed it on eBay. It sold for $99 to a 20-something entertainment-software sales executive in Los Angeles.
I have not called Mike's number to see if he still lives there. Lemme know if you do.