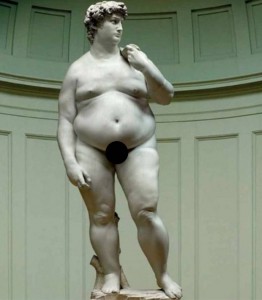 (This column was written for the December, 2010 issue of
Randall-Reilly's RPM For Truckers magazine)
How much would you pay for a good night's sleep? If you're Lincoln, Nebraska-based Crete Carrier Corporation, the answer would be somewhere in the range of $1.5 million. Which is what Crete's Vice President of Risk Management Tim Aschoff estimates the company will invest in its Sleep Apnea and Wellness program (launched this past February) over the course of its first two years.
Given the current state of the economy, the most obvious question would be, Why? "The simple answer," says Aschoff, "is it's the right thing to do for the kind of company we are. We've always said that our drivers are our most valuable asset—and we've always stood behind those words, by investing in them. Not just with better pay, but better benefits as well. We see this program as an excellent extension of those benefits."
"And yes, from a business perspective, we do believe that this program will ultimately deliver a return on our investment. We're already receiving solid feedback from drivers who've gone through the program. And keeping drivers happy reduces turnover. At the same time, by positively impacting driver health, we're reducing our healthcare costs. And theirs."
It's no secret that the truck driving life can make it tough to maintain optimal health. A cab isn't the kind of place where you can get up and walk around every few minutes. Compounding the problem, from a dietary perspective, is the growing scarcity in traditional roadside diners. Where drivers could once stop at nearly any truck stop for a balanced meal, more and more places these days are replacing their Meat & Three kitchens with third-party fast food operations.
Together, those two factors are a recipe for obesity. Which, of course, is a leading cause for diabetic conditions, high blood pressure and coronary conditions. All of which can ultimately result in sleep apnea. And the last thing anybody wants behind the wheel of a fast-moving 18-wheeler is a driver fighting to keep awake, after yet another night of little to no sleep.
Of course, it's one thing to introduce an initiative that Driver Health Magazine recently labeled "one of the most effective health and wellness programs in the trucking industry." It's another entirely to convince drivers—a notoriously skeptical group—that the program is actually for their benefit. "That's why education played such a critical role in the program's rollout," Aschoff continued. "We worked long and hard developing communications to our drivers that explained exactly what the program was, and how it could help them."
Now, any driver interested in participating in the program can visit (free of charge) any number of locations for sleep disorder testing. In addition to its permanent Sleep Labs in Dallas or Salt Lake City, Crete's strategic partner, Sleep Pointe, operates a number of mobile trailers at company terminals. If a sleep disorder is indeed diagnosed, Sleep Pointe will work with the driver to develop a specifically tailored program of treatment.
The only cost the driver may incur is a company-discounted and financed payment on a corrective device designed to address the issue. And while the corrective device is an effective treatment measure, education and interaction are the keys to the program's long-term success. "During the first seven to fourteen days in particular, the folks at Sleep Pointe keep in close contact with the drivers," ensuring compliance and offering encouragement. But even after a driver has "graduated", so to speak, they'll check-in with the drivers weekly, then monthly, then at least once a quarter.
And yes, the program was initially met with some skepticism. But with growing word of mouth, it's catching on. In its first eight months alone, the program has treated 465 drivers. An impressive number, to be sure, but even more rewarding are the individual success stories Aschoff is hearing.
"I had one driver call me personally to tell me he'd lost 40 pounds, that he felt better than he had in years, and that he never would have done it in the first place if it hadn't been for our program." No wonder Aschoff himself is sleeping better these days.
If you have topic suggestions for future trucking-industry columns—or would like to be added to my list of sources—please let me know.
—Francis Hare
francis@harebrains.com |  205-939-4001