THIS CAN'T BE AN ACCOUNTING FIRM.

You might think there's no room for originality in branding an accounting firm. In most instances, you'd be right. Jones Kirkpatrick the exception.
Our entire campaign was inspired by a single client comment. One we'd heard, in so many words, from several other clients.
But something in her exact description lit the fire. Here's what she said: "They're more than my accountants. They're my friends and my advisors."
LOGO

HOME PAGE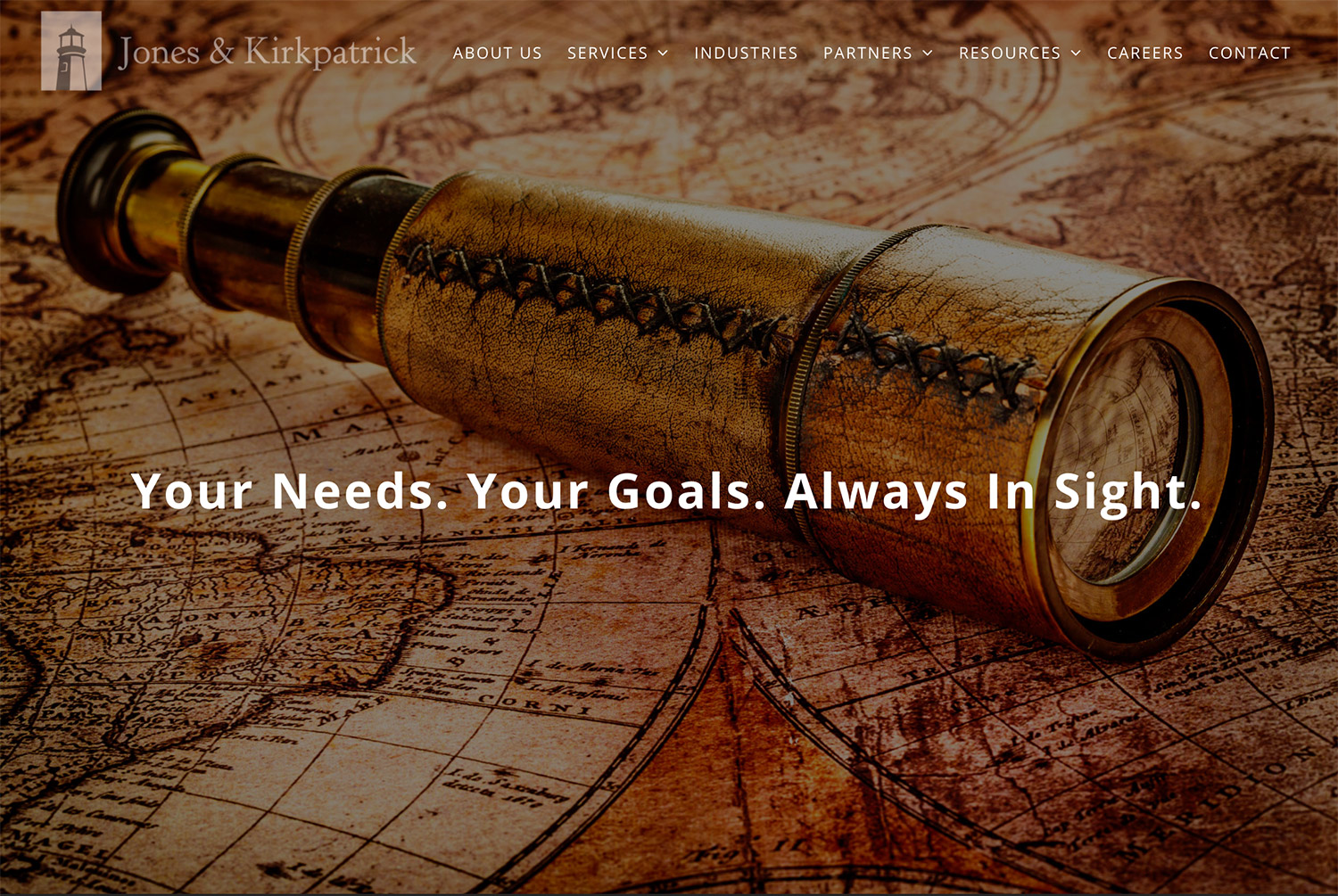 CLICK TO VISIT WEBSITE